ETA: Just added another image! :D This one is hi-res and so cute.

I've been stalking the forum @ Collectormania GMEX (lol) and got permission to post a couple of pics that had Matt in them, which was nice! :)

I also have four pics that I found at Lewis Lovers, plus a few little quotes that I've found on the forum (and one from Snitch Seeker) about some things that Matt did/said, which you'll appreciate I'm sure!


Pictures

This picture is from Zoe Lou @ the forums:





From Wookie, also on the forums:



(The guy on the right is Matt's brother, Anthony, in case you're wondering!)


Photographed by Ross Graham: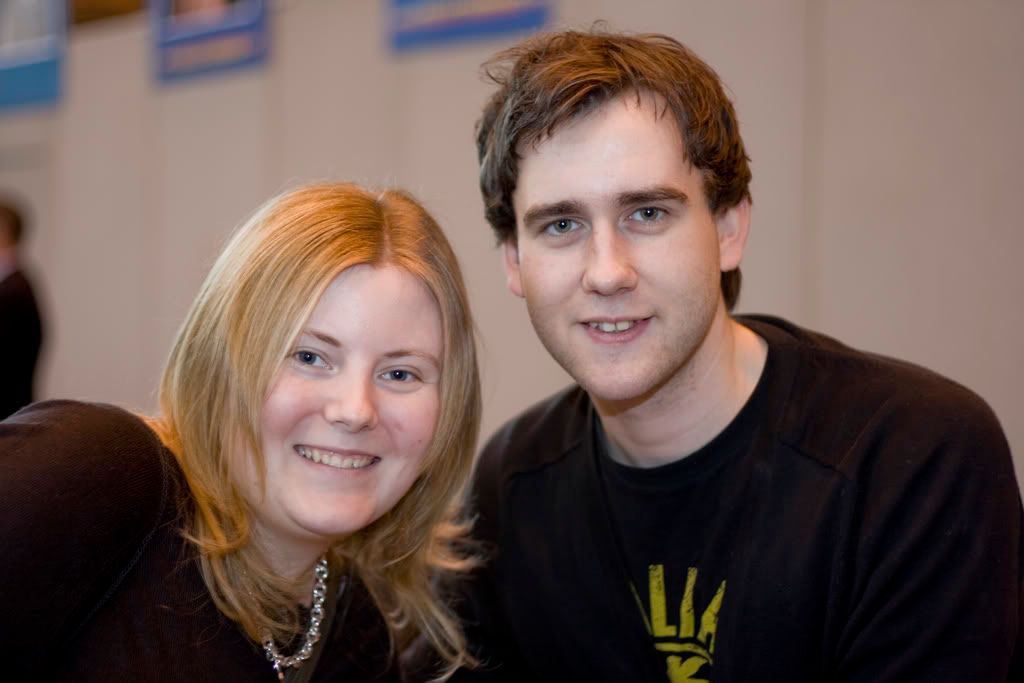 Could I ask you to please not take these fan photos and post them elsewhere? I only asked permission to have them posted here. Hope that's okay with everyone, thanks! :D (There's no harm saving them to your own computer, though lmao).


From Lewis Lovers: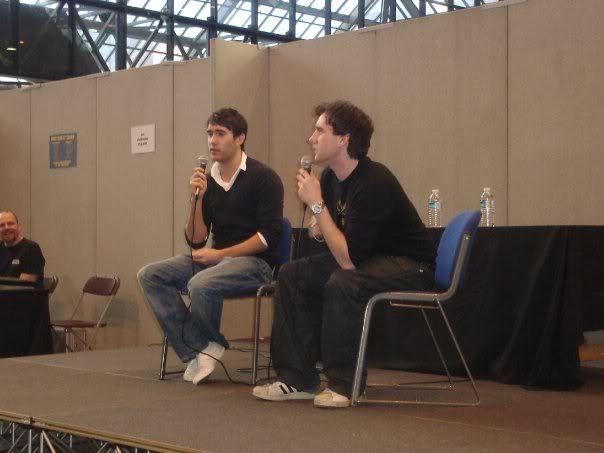 LMAO!!!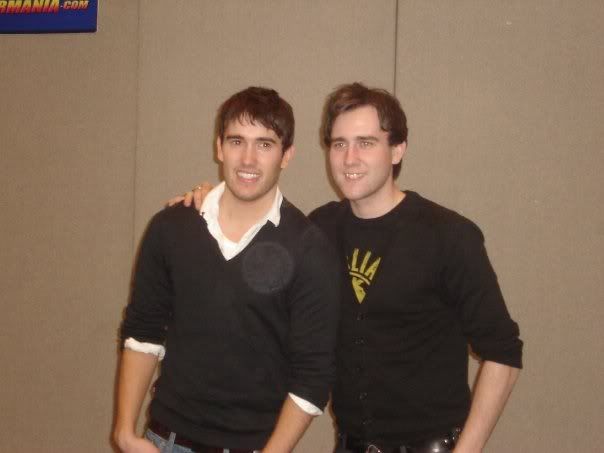 XD


Quotes

From Snitchseeker:

When asked about using a sword in Deathly Hallows:

Matt: "Oh yeah. It'll be really cool but I'm going to have to have lots of training. We did with Order of the Phoenix and using the wands but this one is going to be much more extensive."
Anthony: "There'd have to be for anyone to trust him with a sword."

Matt also said he's 'really excited' about the theme park in Orlando and hopes to be able to visit it free of charge.


And this is what various people on the Showmasters forum had to say about Matt:

"Once again, the nicest guy on the Harry Potter block gave us a treat from the revealing of Neville's deadly weapon to the inordinately large amount of time spent chatting with fans about the books, the films and the merchandise."


"He said he was filming [Half-Blood Prince] and would still be called back for more shoots up until September, Release in November.

what's more is he confirmed that Deathly Hallows would be 2 films."


"I was his guest assistant today and he made me feel so comfortable! I was practically glowing when I left. He's such a great guy. He spent time chatting to EVERY SINGLE FAN, he tried to make conversation even with the ones who were too shy to speak and initiate it themselves."


"And I got fangirled by him! He went "Oh my god, are you Neville?! Can I have a photo?" and took a photo of me with his phone!"


"Matthew was lovely. He wrote a birthday message on the photo he signed for me. Would love to meet him again! A very good birthday indeed today!"


Ahhh, what a guy!! I would kill to meet him. I really ought to finish my fanmail letter quicksmart, and send it off :D